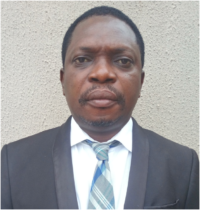 DEAN: SURV. AWEH DAVID SURU

The school runs National Diploma (ND) and Higher National Diploma (HND) programmes. A Post-HND program is offered in the Department of Urban & Regional Planning leading to the award of a Professional Diploma (PD). In July, 2018 the School of Environmental Studies was relocated from Area I to Area III of the
Campus. This was due to the need for expansion of its facilities to accommodate the increasing number of Staff and Students in recent time.
Vision:
The vision of the school seeks to impart scientific and technological skills on its graduates with the essence and attributes of self-realization, self-reliance, self-employment and national consciousness.
Mission:
To offer training in skills and knowledge in science and technology for the use of the brain, mind and hand for promoting entrepreneurial self-reliance and technological advancement for sustainable national development.
Email: show
Tel: +2348035867951
Location: School of Environmental Studies, Campus 3

Departments.
Department of Architectural Technology
Department of Building Technology
Department of Estate Management
Department of Quantity Surveying
Department of Surveying Geo-informatics
Department of Urban and Regional Planning