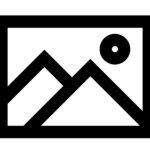 Ag. DEAN: Dr. (Mrs) Eribo .O. Mariat

The School of Information and Communication Technology was established in October, 2010. Interestingly, the department of Mass Communication and office Technology and Management were carved out from the School of Business Studies while the Department of Statistics and Computer Science were carved out from School of Applied Science.
The School is headed by a Dean who also functions as the administrative head. The Office of the Dean is complemented by a School Officer, Secretary and other non-academic staff who over-see the day-to-day affairs of the Registry. The school runs National Diploma (ND) and Higher National Diploma (HND) programmes.
Email: show
Tel: show
Location: Main Campus

Departments
Computer Science
Mass Communication (HND Options: Broadcast & Print)
Office Information & Communication Technology (OTM)
Statistics