A worldwide network of Auchi Polytechnic graduates with the aim of connecting, engaging and getting inspired.
Auchi Polytechnic Alumni Association (APAA) offer current students a number of excellent ways to connect and engage with Auchi Polytechnic. All current student and graduates are eligible to join APAA, this is how we support AuchiPoly and each other.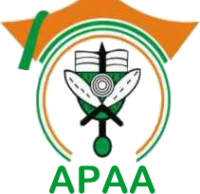 Membership benefits include:
#APAAFamily Networking Opportunities
Invitations to exclusive events (Founders Day/Homecoming, reunions, Conventions etc)
Career Programmes (Mentoring)
Alumni Directory (online network)
and so much more.
Once you register with your local chapter in your city or state of residence, you are a member of Auchi Polytechnic Alumni Association.
With 14 Alumni Chapters and over 100 + online communities around the world, so why don't you join Auchi Polytechnic Alumni Association and stay in touch.
For more information about APAA visit the website @ Auchi Polytechnic Alumni Association (APAA)