(Last Updated On: February 7, 2023)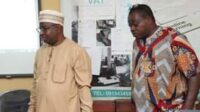 As a follow up to the establishment of the Directorate of Open, Distance & Flexible e-learning Centre (ODFe-L), we have commenced in earnest, the training of facilitators for the various programmes and departments. In my opening remarks, I reiterated the place of online learning as the new normal for today's upwardly mobile populace. The commencement of the training workshop is in line with our vision to inculcate ICT as a driving principal for educational service delivery.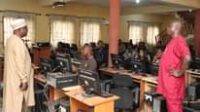 I commend the commitment of the Directorate led by Mr. Bayo Adedeji towards making this vision of a seamless flexible e-learning environment a reality. The workshop will indeed improve the selected facilitators knowledge of ODFe-L. We are set to make a difference.